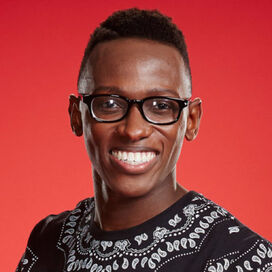 Brian Nhira was a contestant on Season 10 of The Voice. He is from Tulsa, Oklahoma.
Biography
Edit
Thirty years ago, Brian's parents moved from Zimbabwe to the United States and when Brian was young, his parents worked as traveling pastors and took Brian and his three siblings all over Oklahoma and Africa to work with their ministry, which is where Brian started singing.
Brian attended Oral Roberts University and served as a worship leader for up to 3,500 people in a single service.
Recently, Brian has gone back to Africa to work with his parents' ministry, Hope for All Nations, visiting impoverished children and orphans in Zimbabwe and Uganda.