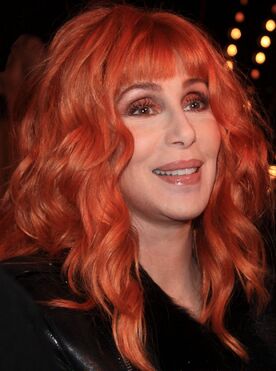 Cher (/ˈʃɛər/; born Cherilyn Sarkisian; May 20, 1946) is an American singer and actress. Recognized for having brought the sense of female autonomy and self-actualization into the entertainment industry, she is known for her distinctive contraltosinging voice and for having worked in various areas of entertainment, as well as continuously reinventing both her music and image, which has led to her being nicknamed the Goddess of Pop.
The Voice
Edit
She premiered the lead single "Woman's World" on the season four finale of The Voice, her first live TV performance in over a decade. She later joined the season five of the show as judge Blake Shelton's team adviser.
Image Gallery
Edit
Ad blocker interference detected!
Wikia is a free-to-use site that makes money from advertising. We have a modified experience for viewers using ad blockers

Wikia is not accessible if you've made further modifications. Remove the custom ad blocker rule(s) and the page will load as expected.